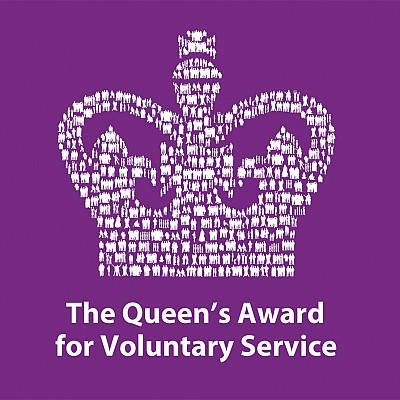 KEF KIDS Receives the Queen's Award for Voluntary Service!

We are extremely humbled, honoured, and proud to announce that KEF has been awarded The Queen's Award for Voluntary Service, The equivalent of an MBE for the voluntary sector. This award represents the highest accolade attainable for any UK charity.

KEF has been supporting young people with disabilities and their families since 2006 and this prestigious award is a true reflection of the years of selfless dedication of all our hundreds of volunteers who are the heartbeat of KEF. Supported by an engaged and passionate group of trustees, executive and admin team, the volunteers make a difference every single day to so many young people and their families.

Family Braham nominated KEF for this award, explaining: 'KEF supports us and so many other families in the most phenomenal way, truly making a difference in the lives of 'KEF kids', their siblings and parents. The volunteers are all so genuinely kind and caring, extremely well-trained and often make us feel that it is we who are doing them a favour! The additional support the volunteers gave our families during lockdown surpassed all expectations. We really felt that such extraordinary dedication should not go unrecognised.'

KEF is constantly recruiting volunteers to meet the increasing demand for our services. Volunteers are all required to enrol via our vigorous recruitment process to ensure their suitability to work with children and vulnerable adults. All KEF volunteers receive high quality training to support their work, which includes safeguarding and child protection, moving and handling, behaviour management, enteral feeding, effective communication, and epilepsy management.

'We are absolutely delighted that KEF has been recognised with such a prestigious award, it is truly humbling. This award is for every single person who has volunteered for KEF over the years who have all played such an important role. We are just so thrilled for everyone to receive this special recognition - well done!" Shelley Groszman – Founder, on behalf of the Executive Committee.

KEF volunteers are doing transformational work every single day – we hope you will be inspired to join the KEF family too.

Thank you for your continued support!