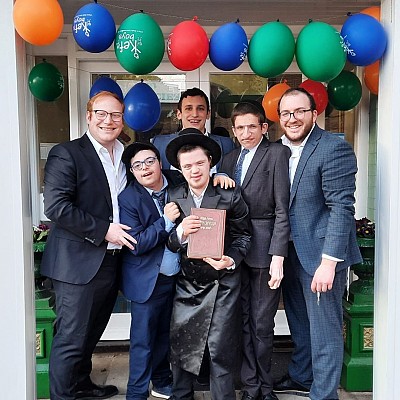 KEF SHABBATONS BRINGS FUN & RESPITE

Over 50 children and young adults with a wide range of disabilities attended one of three Shabbatons which were held over the past few weeks. Each weekend was carefully designed with an exciting, fun-filled programme tailored to accommodate the different age groups and abilities.
KEF Shabbatons provide the children and young people with an exciting programme in a safe and nurturing environment where they feel secure and cared for by our trained and experienced volunteers. KEF is unique in its ability to meet the complex personal, social and medical needs of each camper, who all thoroughly enjoyed their weekend away together.
Just as importantly, KEF Shabbatons enable parents and families to relax and unwind over the weekend with the knowledge that their children are having a really fantastic time with their needs catered for.
There is no doubt that the success of these past Shabbatons is due to the tremendous love and dedication of over 90 volunteers who participated. We are extremely grateful to all our volunteers and our senior team for making these weekends possible.
KEF is a lifeline to families with a child who has a physical or learning disability, providing a wide range of essential respite and support services. We are delighted to be offering a pre-Pesach play scheme for the younger children this week as well as exciting Pesach Chol Hamoed day trips to Chessington.